KIE Ungarn Partnership

Laura Szabó
hat uns dieses Grußwort zu unserem Jubiläum 175 Jahre CVJM-Westbund gesendet. Laura ist seit einiger Zeit im national Verband in Ungarn unterwegs. Sie hatte uns mit dem neuen 1. Vorsitzenden des KIE nach der Weltratstagung in Aarhus 2022 in Wuppertal besucht. Nun freuen wir uns auf einen neuen Weg in der Partnerschaft mit dem KIE.
Auch das EYWC2022 hat uns neue Kontakte nach Ungarn geschenkt und nun sind wir miteinander auf Augenhöhe unterwegs.
vielen Dank Laura
und auch der KIE Bekescsaba hat uns einen Videogruß gesendet. Wir freuen uns sehr darüber und sind gespannt in diesem Jahr auf eine weitere Begegnung mit euch!
1991 wurde der CVJM (KIE) in Ungarn nach der Wende wieder gegründet. Vor dem zweiten Weltkrieg war er der stärkste Jugendverband des Landes, von dem jedoch durch die Jahrzehnte des Kommunismus kaum noch etwas übrig geblieben war. Junge Erwachsene knüpften aber an die alten Wurzeln an und so konnte der KIE in Ungarn 2016 sein 25jähriges feiern.
Die CVJM-Bewegung in Ungarn ist noch sehr klein. Die CVJM-Gebäude in Budapest und im Lande, die man durch den Kommunismus verloren hatte, erhielt man nicht wieder. Jedoch konnte sich der KIE für andere Immobilien aus Staatsbesitz bewerben, so dass die Ortsvereine in Békéscsaba und Kiskörös jetzt eigene Räume haben. In Balatongyörök am Plattensee, erhielt der KIE ein Freizeitheim, das mit Hilfe aus dem CVJM-Westbund um- und ausgebaut werden konnte und jetzt dem KIE in Ungarn als Zentrum dient. Aber auch Gruppen und Einzelreisende aus dem CVJM in Deutschland sind willkommen. Das Haus leitet Tamas Marton. Ein wichtiger Arbeitszweig im ungarischen KIE sind die Tappancs, die Barfüßler. So heißt die ungarische Form bündischer Jugendarbeit. Kulturcafés sind ein anderes Angebot, das sich vor allem an junge Erwachsene richtet.
In 1991, the YMCA (KIE) was re-established in Hungary after the fall of the Berlin Wall. Before the Second World War it was the strongest youth organization in the country, but due to the decades of communism hardly anything of it remained. Young adults, however, tied up with the old roots and so the KIE in Hungary could celebrate its 25th anniversary in 2016.

The YMCA movement in Hungary is still very small. The YMCA buildings in Budapest and in the country, which had been lost through communism, were not given back. However, the KIE was able to apply for other properties from state ownership, so that the local associations in Békéscsaba and Kiskörös now have their own rooms. In Balatongyörök on Lake Balaton, the KIE was given a recreational home, which could be rebuilt and expanded with the help of the YMCA Western League and now serves as a center for the KIE in Hungary. But also groups and individual travellers from the YMCA in Germany are welcome. The house is managed by Tamas Marton. An important branch of work in the Hungarian KIE are the Tappancs, the barefoot people. This is the name of the Hungarian form of youth work. Cultural cafés are another service that is aimed primarily at young adults.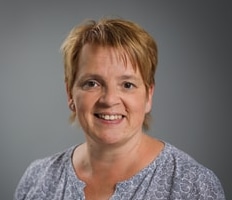 Andrea Bolte
YMCA Partnership
Tasks in the YMCA
Federal Secretary for international and intercultural partnership
Projects in the YMCA
Intercultural an international relationships
Passions for leisure
Travelling, cooking, go walking and hiking, spend time with friends
Favorite Bible passage
I can do everything through the one who makes me strong! (Phil. 4,13)
Mobile: 01577 - 6 34 88 14
a.bolte@cvjm-westbund.de